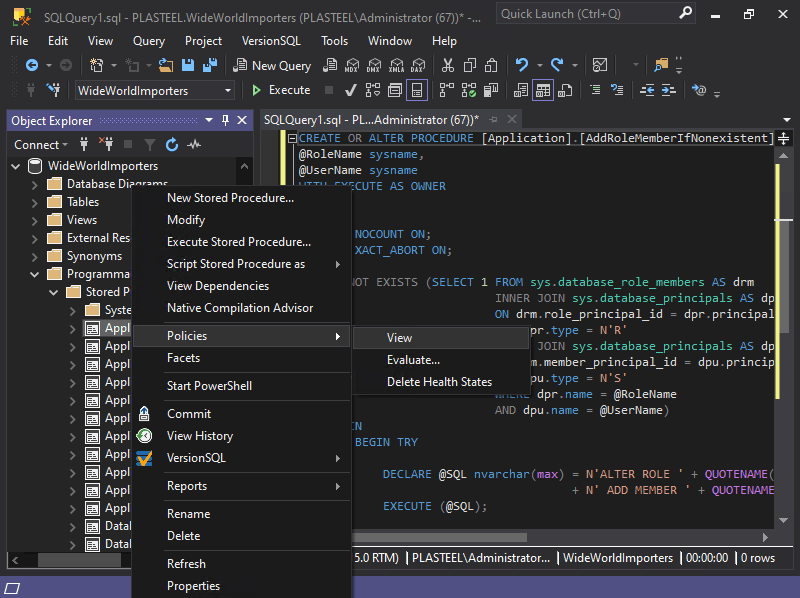 Finally,
a real dark mode

for SQL Server Management Studio!

Save your eyes with a nice dark theme.
Loved by thousands of database experts worldwide


What is SQL Shades?
Shades is the dark mode add-in for SQL Server Management Studio 18 and 19.
How do I get the dark theme in SSMS?
Just install the SQL Shades extension and it'll darken everything automatically, including what SSMS' hidden dark mode misses.
Does SSMS have a dark mode?
Via the SQL Shades plugin, yes! Otherwise, since SSMS uses the Visual Studio shell, you can hack its config to enable Visual Studio's dark mode. There's a glaring reason the SSMS devs disabled it, though: Only controls from Visual Studio are themed. Window border and code editor? Yes. Object explorer and other elements unique to SSMS? No.
Does SQL Shades darken everything, then?
SQL Shades themes the things you use on a daily basis and is getting more complete with every release. See any blatant omissions? Send a screenshot to [email protected]
Are there any settings I can tweak?
A few. You can open the settings dialog from the Tools → SQL Shades Settings menu.
Can I change how code looks in the script editor?
Yep! Script editor text colors, fonts, and sizes can be set via SSMS' Fonts and Colors settings. Find it under Tools → Options → Environment → Fonts and Colors.
Can I use my own custom color scheme with SQL Shades?
If you have a favorite color scheme you'd like to see added to SQL Shades, or want to encourage me to make a theme bulider for SQL Shades, send me an email.
Can you send me an email when new versions are released?
Sure! Fill this out, then click the confirmation link in the email it sends you:
"Great for those who want a "dark mode" experience to support extended time on a screen. Keep up the great work on SQL Shades to support the SQL community!"

Dan "The BI Man" Evans
Senior Consultant
Microsoft

"My mission to "darken all the things" in Windows is now complete. This app is great, simple to set up, and adds a dark theme to the last thing that was hurting my eyes."

Taylor Wilken
Chief Technology Officer
Works24

"Light mode was hard for me to work with. SQL Shades is a masterpiece! Do yourself a favor and install it for an amazing dark mode experience."

Diane (Dee) Browning
Systems Programmer
Centers for Disease Control and Prevention

"SQL Shades is the perfect tool to shield my poor eyes from the evils of light mode.
I use SSMS daily for work and this is the best solution out there!"

Ibraheem Sajid
Software Engineer
Microsoft

"I think it's great and my eyes do too!"

David Skinner
Software Developer
capSpire

"I love that I don't get eye/headaches from looking at my query screen anymore."

Matthew Heflin
Developer

"Since I've been using SQL Shades my eyes don't suffer."

Gabriel Almendares
Software Engineer
FarmaValue
Download SQL Shades
Enjoy all the darkness your heart desires.
About Me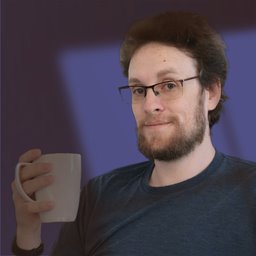 Michael Van Devender
Your friendly neighborhood SQL Shades developer
Full-stack developer with two decades of
experience bending software to his will.
Now that you've joined the dark side, SSMS is halfway modern.
What is the other half?
Version control.